It is often tough to make kids eat healthy food recipes. It is a myth that healthy food is boring and devoid of taste. Here, we have some amazing healthy food recipes that can help you give your children a great deal of delicious food without compromising on health.
Healthy Food Recipes
Rice Pudding
This is a great dessert recipe for kids who are fussy eaters.
Ingredients
Long-grain rice – 100 g
Jaggery powder – 250 g
Skimmed milk – 1 liter
Instructions
Boil the milk and reduce the flame.
Add washed and soaked rice into the milk and keep stirring.
Once the milk is reduced to 3/4, add jaggery powder.
Remove from the stove. You can garnish with nuts and serve hot or chilled.
Mexican Rice
Mexican rice is full of colorful ingredients and it tastes delicious. You can add any locally available vegetables to this easy-peasy rice dish.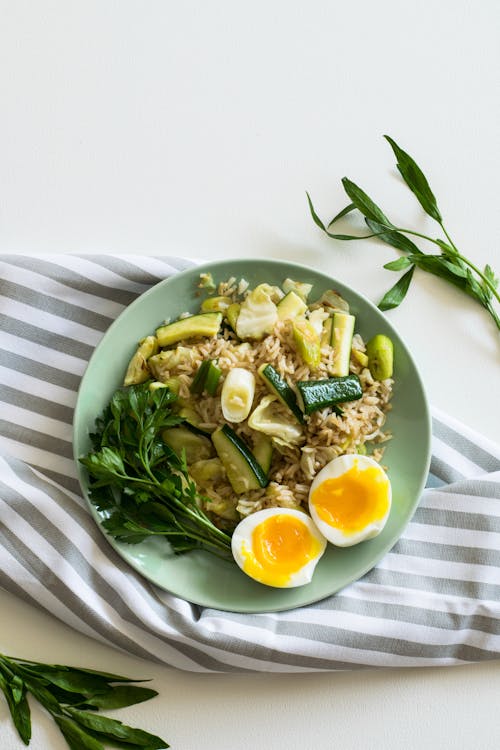 Ingredients For Tomato Paste
5 Tomatoes
1 tbsp Vegetable Oil
2 tsp Garlic Paste
½ tsp pepper powder
14 tsp salt
1 tsp tomato ketchup
Ingredients For Rice
2 cups Basmati Rice
½ cup corn
1/3 cup green peas
½ chopped carrot
2 tbsp Vegetable oil
1 roughly chopped garlic cloves
One onion chopped
1 tsp red chilli powder
salt to taste
½ tsp cumin powder
3 tsp lemon juice
2 tomatoes chopped
coriander leaves for garnishing
Instructions
Cook five tomatoes roughly chopped in a wok filled with three glasses of water.
After 12 minutes, switch off the flame and peel the skin off the tomato and grind to a fine paste.
Soak the basmati rice for half an hour.
Take another wok and add garlic cloves and saute them till golden brown.
Now, add the ground tomato paste, salt, and pepper powder.
Cover over a slow flame until mushy. Your tomato paste is ready.
Heat another wok and saute onions and garlic until golden brown.
Now, add the soaked basmati rice and tomato paste.
Next, add all the vegetables, spices, and water in the pot and cover it.
Let it cook over a slow flame for 15 minutes.
After 15 minutes, your Mexican rice is ready. Garnish with coriander leaves.
Pumpkin Soup
Filling your hungry tummies with a bowl full of vegetable soup will satisfy your hunger cravings by almost half. Soup can be classified as a diet food for weight loss if prepared with low fat or cream. Rich in beta-carotene, pumpkin soup helps to fight the harmful free radicals in the skin thereby preventing aging.
Ingredients
1/4 kg Red pumpkin sliced
1 Onion sliced
2-3 Cloves
1 Small piece of ginger
A cup of freshly squeezed coconut milk
1 cup Water
2 tsp Butter
Black salt and roasted cumin powder
Method
Add butter in a wok, add the cloves and onions and sauté for a minute.
Put in the slices of pumpkin and let them get soft in the wok.
When soft, remove, cool, and grind with a cup of water.
Now, transfer this paste to the wok and bring it to a boil.
Season with roasted cumin powder, black salt, and some coconut milk.